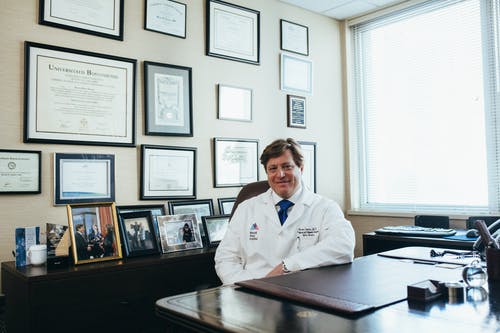 What Does a Typical Day Look Like in Senior Home Care?
Senior home care isn't a one-size-fits-all solution. Each senior receives a personalized plan that addresses their needs. However, there are common routines followed in most senior home care setups. This ensures comprehensive care, an enhanced quality of life, and the maintenance of a senior's independence. This article aims to take you through a typical day in senior home care, demonstrating how caregivers strive to create a safe, comfortable environment where seniors can thrive.
Overview of Daily Routines in Senior Home Care
The daily routine in a senior home care setting is tailored to meet a senior's specific needs. Regardless of the customization, some general elements are shared in most home care routines:
Waking Up:

The caregiver assists the seniors in starting their day, from getting out of bed to preparing for their morning. 

Morning Personal Hygiene Assistance:

The caregiver supports the senior in personal hygiene, including bathing, dental care, and dressing. They ensure seniors maintain their cleanliness and dignity while ensuring safety in the bathroom. 

Breakfast and Medication Monitoring:

The caregiver prepares a nutritious breakfast tailored to the senior's dietary needs. This may also be when medication is administered, monitored and dietary supplements, if prescribed, are given. 

Morning Physical and Mental Excercises:

The caregiver may initiate or supervise light physical exercises to keep the senior active. They might also involve seniors in cognitively stimulating activities such as puzzles, reading, or board games. 

Mid-day Meals:

Depending on the care plan, the caregiver might prepare lunch or may supervise while seniors prepare their meals if they're capable. This helps promote the seniors' independence. 

Afternoon Rest:

The senior might take a short nap or rest after lunch. This downtime is important for their overall wellness and energy levels. 

Afternoon Activities:

The caregiver might organize activities suited to the individual's interests, like gardening, painting, watching movies, or visiting with friends. 

Dinner Preparation:

The caregiver prepares a wholesome dinner or supports the senior. 

Evening Leisure Time:

This is typically a time for relaxation. They might spend it watching television, reading, or participating in a hobby. 

Bedtime Routine:

The caregiver assists the senior in getting ready for bed. This can include assisting with personal hygiene, ensuring they're comfortable, and ensuring all necessary safety measures are in place.
The Role of the Caregiver in Senior Home Care
Caregivers hold a significant role in the senior's life. They assist with meal preparation, personal hygiene, medication tracking, and emotional support. However, their task extends beyond helping with the usual everyday tasks. Their principal role is to enhance the quality of life of seniors while ensuring their safety and comfort in their homes.
Ensuring Safety for Seniors
One of the main responsibilities of a caregiver is to ensure a safe environment for seniors. This includes ensuring that paths are clutter-free to prevent falls, that medications are correctly administered, and that household appliances are safely used. Caregivers often undergo training for emergencies to provide immediate response and care.
Senior Rehabilitation
Sometimes, for more extensive care, seniors might require rehabilitation services. Rehab services in senior care often include physical, occupational, or speech therapy. These services are critical in helping seniors regain abilities and independence after an injury, illness, or surgery. You may discover Creekview Health Center rehab services offer an example of exceptional rehabilitation services, providing therapy tailored to seniors' needs.
Boosting Independence
Promoting independence is a key element in enhancing a senior's quality of life. When feasible, caregivers encourage and assist seniors to perform tasks independently. This could include eating, dressing, moving around the house, or cooking. The essence is to blend necessary assistance with promoting independence, and striking this balance is important in a caregiver's daily routine.
Emotional Support and Companionship
Senior home care provides vital companionship and emotional support beyond just fulfilling physical needs. Dealing with solitude can be tough for many seniors. Hence, caregivers typically engage in conversations, participate in shared activities, and provide a listening ear to stories and concerns. Emotional well-being is critical for overall health, and it's a priority in a day in senior home care.
Nutritional Care
Caregivers also look after seniors' nutritional needs, preparing meals catering to their dietary requirements and preferences. They usually plan healthy meals to ensure seniors get balanced nutrition throughout the day. Meal times also serve as periods for medication monitoring, as many seniors may require prescribed drugs with meals.
Promoting Physical Activity
Seniors are encouraged to engage in appropriate physical activities depending on their capability and health status. This may include light exercises or strolls within the community. Some seniors may even participate in physical therapy sessions designed to sustain mobility, flexibility, and overall health. This again underscores the crucial role of the caregiver in providing senior care.
Senior Home Care
Senior home care remains an excellent option for seniors who need care and assistance but wish to remain in their homes. Senior health care center in Alameda County are one such example. They offer personalized care to seniors, helping them live comfortable, fulfilling lives while remaining in their familiar surroundings.
Conclusion
Senior home care encompasses a variety of services that aim to enhance the quality of life for seniors while keeping their comfort and independence intact. It's more than just assistance – it's building a structure that caters to seniors' comprehensive needs, ensuring they live healthily and happily. As each day dawns, caregivers continue to provide exceptional care, casting a new light on what a typical day in senior home care can look like.