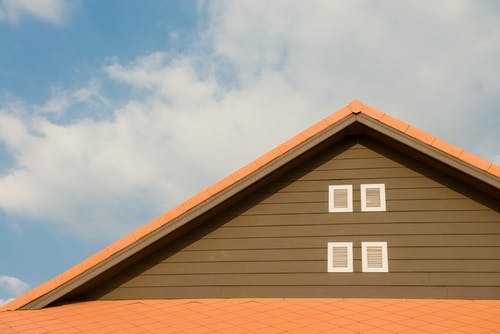 6 Most Robust Roofing Materials
Maintaining a safe and sound dwelling requires a solid roof. While there are numerous benefits of replacing your roof, many homeowners put it off due to the amount of time and expense. Putting on a new roof has many positive outcomes for a home, such as increasing its value in the market, decreasing the cost of utilities, making it safer and secure, and making it appear more attractive to the first person who sees it.
What are the various types of roofing?
Homeowners will want to replace their roofs after reading about these advantages. Spending the money and dealing with the short-term hassle will be well worth it. The roofing process usually takes no more than a day, so you won't be dealing with the hassle of construction for long. Before contacting a roofing company, it is essential to determine the kind of roof you want. The top six roofing options are as follows:
Clay Roofing
The stunning clay tiles are in vibrant reds, browns, and oranges. This material is long-lasting and sturdy, with a lifespan that can last up to 100 years under the right circumstances. Clay tiles can be more expensive than other choices because of their superior quality. Also, you should know that clay tiles do not work in every home. This roofing material works well with Spanish and Mediterranean-style houses. You may find a wide variety of tiles at the New Roof in Hamilton.
Concrete Roofing
Another excellent flooring material for roofs is concrete. It offers the same advantages as clay: it is appealing and long-lasting, lasting 50 years or more with the proper maintenance. Concrete, unlike clay, provides more excellent design options. This material is available in various colors, ranging from sandy beige hues to cool river greens. Due to its weight and strength, concrete can be used in windy conditions.
Metal Roofing
Due to its environmental friendliness and durability, metal is among the most eco-friendly roofing materials. There are two kinds of roofing made of metal. Seamed metal roofing, constructed of interlocking sheets to prevent moisture retention, is offered. Seamed metal roofing typically lasts between 20 and 30 years, but it can last as long as 75 years if given good care.
The other type of roof made of metal is made up of shingles or shakes. Metal shakes or shingles are coated with a special coating to increase longevity. With this roofing material, you can have endless design options because metal can mimic many different materials, like wood or asphalt. Your roof is expected to last from 30 to 50 years. Metal, among the best roofing materials, forms shingles on roofs.
Slate Roofing
Slate is an aesthetically pleasing and long-lasting roofing material. This natural stone comes in many colors, like red, purple, and green. Slate roofs are expected to last a lifetime. They can last for at least 200 years. There is no need for roofing for your home's construction if you locate a licensed roofing contractor in Burlington.
Asphalt Compound Roofing
Asphalt composite shingles could be the best choice if you work with a small budget. Asphalt composite shingles are the most sought-after option among homeowners due to their low cost. These shingles often come with a lifetime warranty, so there's no need to pay more for repairs. Asphalt roofs have a lifespan of 12 to 30 years. Feel free to visit Maximum Roofing Dundas for more information about their products.
Wood Roofing
Wood shingles or shakes are ideal for a classic elegant, and attractive roof. Because of their beautiful appearance, both are commonly found on luxury properties. However, you must know that using wood is not viable for many households. Because this material is not immune to fire or moisture, it is necessary to live in a place where these issues aren't an issue. Your investment may last for up to 60 years under ideal conditions. In humid environments, life expectancy drops to 20-30 years.